Getting Spa-Quality Relaxation at The Clinic
We all desire a little pampering now and then, what better way to pamper yourself than with a relaxation massage! Did you know that it is easy to get a spa-quality relaxation massage in our clinic?
This option can help make your benefits last longer. You can even book a longer massage appointment, often for less than the cost of a one-hour appointment at a spa!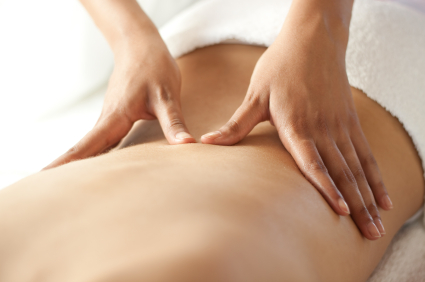 How to customize your massage for the best experience:
Setting the environment: 
Concerned about potential noise coming from the waiting room? An easy and effective way to minimize the disruption of noise from activity in the waiting room is through the white noise created by the fans in our massage room. 
Do you enjoy the aroma of a spa environment? We can easily create an ambient scent experience by using an essential oil diffuser. Be sure to specify that you are wanting essential oils diffused (and if you have any specific oil requests) when booking your appointment to give your massage therapist time to prepare. Some massage therapists offer this by request only to ensure anyone with allergies isn't inadvertently exposed.
Treatment options:
1) Heat
If you love heat, we have several options that to choose from: 
-a table warmer that heats the massage table underneath you, with low, medium, and high heat settings
-a deluxe, extra long thermophore heating pad which offers a deep therapeutic heat. (settings: low, medium high) This can be placed almost anywhere both when you are laying on your stomach or on your back
– hot towels which can be placed almost anywhere a heating pad can be place
– hot stone massage with one of our trained therapists is another great option
2) Pressure
Arguably one of the most important aspects of what makes a massage enjoyable is the amount of pressure used. Providing a comforting stimulus allows the mind to let its guard down- which helps greatly with many massage therapy related goals including relaxation and pain relief. Whatever the goal is, it is important to establish the optimal amount of pressure. Some people prefer more, and some prefer less. As long as the pressure used is enjoyable to you and is not so much that it causes a defensive response in your nervous system (i.e. you find yourself tensing the area in anticipation) there should be no issues.
3) Pace
Often overlooked, the pace of the massage can have an influence on how relaxing you perceive the treatment to be. Most people find that a slower pace with long, luxurious strokes to be ideal for relaxation.
4) Communication
Don't be afraid to tell your massage therapist if you'd like talking to be at a minimum during the treatment. Although most therapists will try follow the client's lead in this respect, sometimes clients who normally enjoy chatting through their session just want a nice quite massage. There is no shame in that! 
There are many ways to optimize your next massage treatment. Remember to mention any specific options that you would like when you are booking your next treatment. 
We look forward to seeing you!