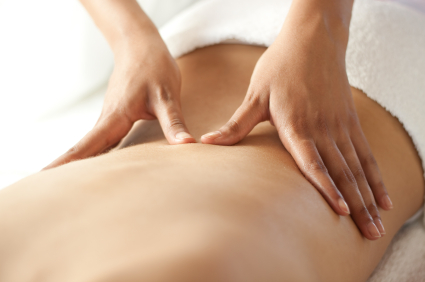 Massage therapists work as part of the rehabilitation team by providing hands-on treatment which consists of mechanical manipulation of the soft tissues in the body such as muscles, joints, tendons, ligaments and connective tissue. Properly administered, massage therapy will help hasten healing, increase metabolism, increase the activity of the circulatory system and the lymphatic system. Massage also serves to relax and refresh muscles, relieve pain and help maintain healthy skin. Massage therapy has the additional benefit of calming the nervous system, promoting a sense of relaxation and renewed energy and assisting in reducing tension and relieving fatigue.  All of our massage therapists at Bonavista Physiotherapy Clinic have over 3000 hours of formal education plus years of experience in treating clients.  Therapeutic Massage can help with:
Anxiety
Digestive disorders
Fibromyalgia
Headaches
Insomnia related to stress
Myofascial pain syndrome
Soft tissue strains or injuries
Sports injuries
Temporomandibular joint pain
Here at our clinic we offer: Therapeutic massage, sports massage, relaxation massage, trigger point release, hot stone massage, and basic lymphatic massage.  We can now direct bill and or electronically submit billings for massage therapy depending on your Extended Health Benefits.